How resilient is the global biopharmaceutical industry?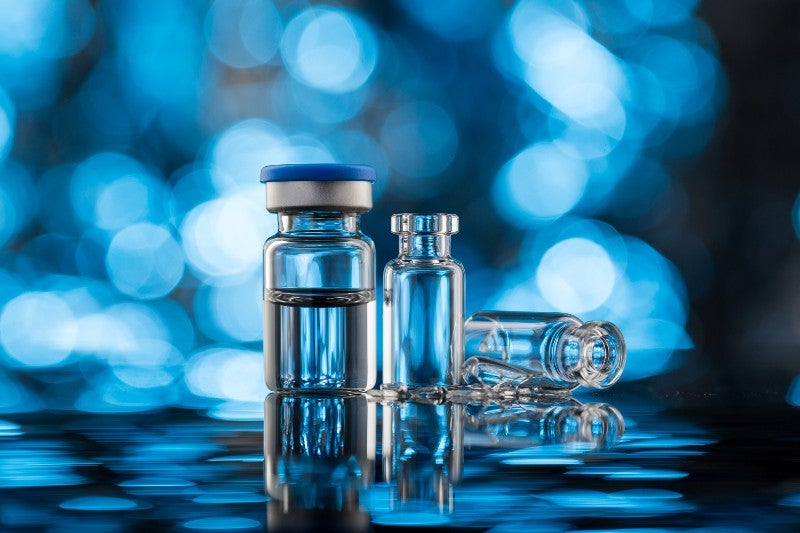 As the full ramifications of the COVID-19 virus began to emerge and many industries had to either suspend operations or switch to remote working, the biopharmaceutical sector found itself on the front line facing unprecedented challenges.
The industry's need to quickly research, develop and test new vaccines has always been critically important, but in the context of a global pandemic and national lockdowns, it has become even more so, with every link in the supply chain facing the full weight of the task.
But at the height of the pandemic, when the world became more aware of health risks than ever before, the need for the sector to maintain and maximize its resilience grew. Suddenly the industry realized the critical importance of identifying its pain points and how they can be mitigated.
To achieve this outcome, life sciences service provider Cytiva designed the Global Biopharmaceutical Resilience Index to serve as a health check on industry resilience, adaptability and readiness. The index assesses how well the biopharmaceutical sector compares to five key pillars by consulting more than 1,100 industry experts around the world and assigning a score out of ten in terms of performance on each pillar.
Let's look at the main findings.
Talent pool – Index 6.27/10
Against a backdrop of global skills shortages across industries and a fundamental shift in the level of agency offered by the rise of remote and digital cross-border work, it is perhaps unsurprising that the challenge of securing talent became the lowest rated pillar in the index.
However, while a quarter of respondents identified finding talent overall as an important or very important challenge, it appears that a deeper challenge centers around emerging skills.
This is supported by the fact that while almost three-quarters are confident in the education and training of people in the pharmaceutical sector, only 64% are confident in the industry's ability to recruit engineers in the face of competition from other sectors.
This lack of trust is exacerbated by the fact that, like many other industries, biopharma and the wider pharma industry are becoming increasingly reliant on IT and data-driven roles.
According to the research, one of the ways that companies in the sector are actively closing this gap is by going beyond their usual recruitment pools and partnering with academic institutions and IT and technology companies to increase their levels. of skills.
R&D ecosystem – Index 6.54/10
A key factor in overcoming the COVID crisis was the fact that in the very beginning, biopharmaceutical companies, pharmaceutical companies and academic research institutes shared resources and formed joint ventures as governments and international organizations collaborated to provide the necessary funds and support.
This new collaborative approach appears to be lingering within the industry in some key areas, with almost half of respondents (44%) believing that biopharmaceutical companies operate in a culture that fosters innovation and invites collaboration.
This more open approach to R&D, which was born out of the need to combat the impact of the pandemic, also appears to have benefited from the new ways of working it has created, with companies in the sector saying they have also embraced "virtualization of the world" to work across borders.
However, while there appears to be a collegial spirit among these companies, barriers remain in partnering with other entities, with 75% of leaders identifying partnering with private companies as a challenge and 86% saying the same to About contract research organizations.
Manufacturing agility: index of 6.5/10
From automotive engineering companies revamping their operations to produce key components for ventilators to pharmaceutical manufacturers dramatically increasing production to meet unprecedented levels of demand, the agility of supply chains has been key to weathering the crisis.
Contract Manufacturing Organizations (CMOs) and their agility in expanding production capacity and setting up new facilities quickly have been instrumental in meeting the unprecedented demands placed on the industry.
However, although the CMO industry as a whole was viewed positively by respondents with a score of 7.39, there is clearly room for improvement in adaptability and profitability, with only 25% of respondents rating them as very good on these parameters.
As biopharmaceutical companies and their CMOs look to find ways to work together more closely and responsively, much of the focus will likely be on digitizing processes and sharing real-time data to reduce the administrative burden between the parties.
"It's absolutely critical for manufacturing to be both agile and flexible," said Kiran Mazumdar-Shaw, president and CEO of Biocon. "Using data and analytics, we need to review a lot of our manufacturing processes and really focus on how quickly we can move from one product to another."
Supply chain resilience: index score 6.72/10
Before the pandemic, the operating landscape of the biopharmaceutical sector, like most industries, was built around a globalized supply chain that relied on profitability and careful planning rather than rapid delivery of supplies.
However, as the world went into lockdown, logistical bottlenecks formed due to protectionism and increased demand for limited supplies began to take hold. The sector has suffered from significant delays and, in many cases, an inability to secure supplies.
Forced to turn inward and try to get what they needed domestically, more than half of respondents (51%) said domestic supply shortages had increased during the pandemic. Although, according to a third of respondents (33%), it started happening more than five years earlier.
This reality, which has caused severe disruption in the industry, appears to have led many in the sector to re-evaluate the merits of global orientation and consider at least a partial return to domestic production.
According to the Global Biopharmaceutical Resilience Index, the majority of executives have decided to increase operations in their home markets, with 67% planning to increase biopharmaceutical manufacturing and 59% indicating that they believe the country focus low cost for manufacturing is at an all time low. an end.
Government policy and regulation: index score 6.96/10
Strengthening the likelihood that this intention to refocus on domestic production and supply will turn into reality is the fact that governments and regulators seem to actively support it politically and economically.
According to the index, a strong majority of biopharma executives believe the regulatory and financial landscape in their home country is conducive to scaling up or launching production in their home markets.
This is particularly critical in the area of ​​intellectual property rights protection, where nearly two-thirds of respondents believe they consider such agreements to be effective in helping them develop and produce new medicines.
The COVID-19 pandemic has perhaps been the biggest challenge biopharma has ever faced. While the industry has learned many important lessons over the past few years, it still has some way to go in securing future talent, for example, and incorporating greater agility and flexibility into manufacturing.
Future challenges are inevitably on their way, and the resilience of the sector will be key to overcoming them when they come. By addressing its weaknesses now, the global biopharmaceutical industry can ensure that it is prepared for this eventuality.
Free white paper
Biopharma 2022: Resilience redesigned
Cytiva's Global Biopharmaceutical Resilience Index is the first of its kind to quantify strength and confidence in the biopharmaceutical industry. 1,000 senior pharmaceutical industry executives and healthcare policy makers in 20 countries were surveyed on five areas: supply chain resilience, access to talent, strength of the R&D ecosystem, manufacturing agility and the extent to which government policy and regulation helps industry serve sicker people around the world. The index gives us an in-depth and comprehensive view, country by country, of the state of biopharma. Download the full report to explore the results in detail.
by Cytiva
By clicking the Download Free Whitepaper button, you agree to the terms and conditions and acknowledge that your data will be used as described in Cytiva's Privacy Policy
You have the right to withdraw your consent at any time by clicking here. We may continue to send you service-related and other non-promotional communications. For more information about our privacy practices, we invite you to consult our privacy policy.
See our privacy policy for more information about our services, how we may use, process and share your personal data, including information about your rights with respect to your personal data and how you can unsubscribe from future marketing communications. Our Services are intended for business subscribers and you warrant that the email address submitted is your business email address.